Why work for us?
We pride ourselves in having some of the best professionals and skilled people in the industry who are motivated by our culture and the opportunities for career growth.
Great reasons to work at Keller include:
Leading edge projects
We are fortunate to be a part of some of the most exciting and challenging projects in the geotechnical world today, using the latest equipment and techniques.
Learning and development
As well as the chance to learn 'on the job' on some of the most high profile geotechnical projects, we offer structured training and development opportunities which are designed to help our people to realise their full potential.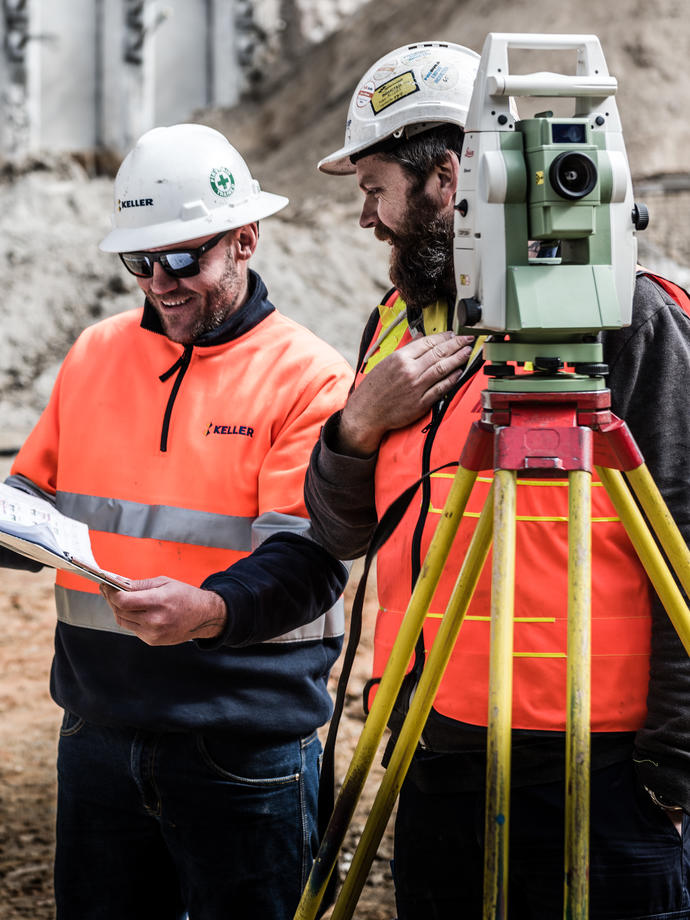 True empowerment
Our structure and control framework means that our managers are given significant responsibility from an early stage in their careers. People find this highly motivating and it helps us attract and retain some of the industry's best talent.
Competitive rewards and good recognition
We offer competitive rates of pay and benefits and, for many positions, performance-related incentives. And good performance is recognised in a myriad of different ways, not only through our rewards system.
Health safety and wellbeing
We want every person who works for us, or with us, to go home safely at the end of each day. Our Board and senior management are relentlessly focused on achieving our goal of zero injuries and no ill health.
Socially responsible
We recognise the areas where our business impacts on society and where we have responsibilities which extend beyond our financial performance. These relate to safety, the environment, our role as an employer and the communities in which we work. By taking these wider responsibilities seriously, we hope to further build on the strong sense of pride our employees have in Keller.
Part of a global business offering opportunities for international career growth
Keller India is part of The Keller Group that has a presence in more than 40 countries across six continents, so we are able to offer international career development for ambitious and talented people who have a global mind-set and are willing to travel.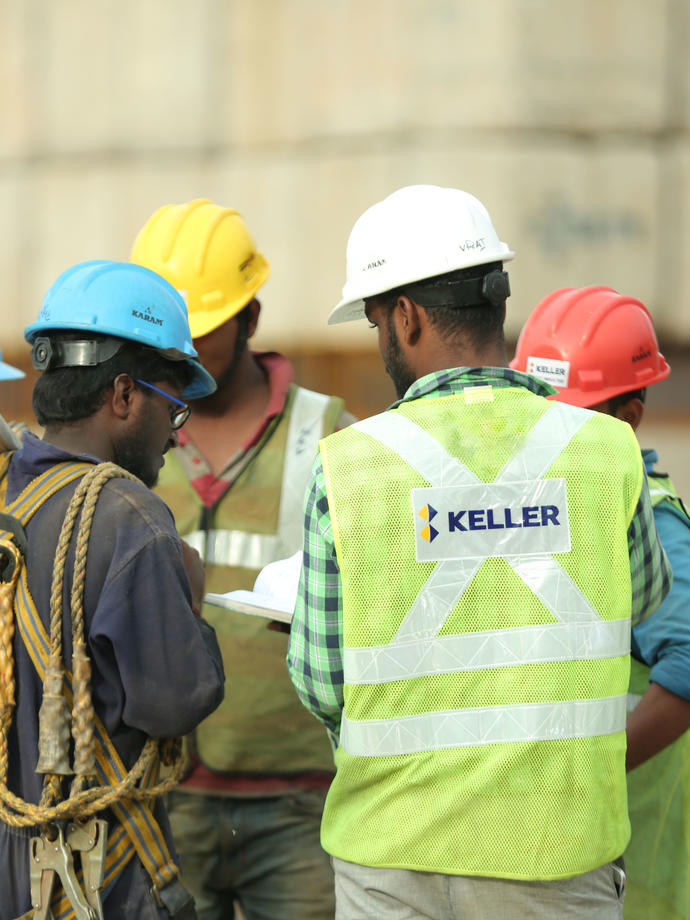 A learning organisation
A spirit of collaboration and continuous improvement make us a learning organisation. And, through our development and transfer of technologies between our regions and businesses, we can ensure that our engineers have access to the widest range of solutions and the opportunity to continue their technical learning.
Entrepreneurial and family orientated spirit
While part of a larger group, we have both an entrepreneurial and family-oriented spirit.
Making a difference
While our contribution is often unseen, the work we do across Keller touches almost every aspect of modern life. We help create the infrastructure for the buildings at the heart of our communities all around the world.
Fair employment practices
We are committed to creating a working environment in which every employee is employed and promoted solely on the basis of his or her merit and personal contribution and one which is free from unlawful discrimination and harassment.  We value diversity and celebrate individual differences, believing that our inclusive culture helps the business continue to grow as a strong, dynamic and innovative organisation.