News article category
Workplace and people
Keller is partnering with Bhumi, one of India's largest charities, to support and educate disadvantaged children and encourage future generations to protect the environment.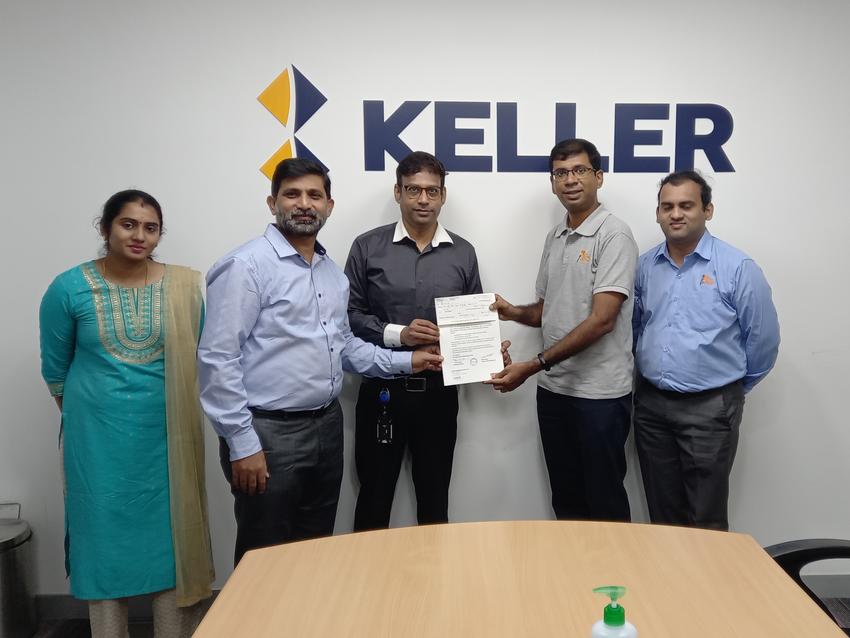 Bhumi has over 30,000 mainly youth volunteers and has helped educate more than 25,000 children across India since its formation in 2006. The new partnership will see Keller supporting scholarships for young people affected by COVID and terminal illness, as well as sponsoring education for girls and promoting eco workshops.
Laws in India require companies to earmark two percent of their average net profits from the previous three years for corporate social responsibility (CSR) activities. The money can either be donated to a central government fund or a listed NGO.
"We didn't just want to hand over some money and be done with it," explains J Subramanian (Subbu), Keller India's Head of HR. "We know from our employee engagement survey that CSR is very important to our people, so after talking with different organisations, we decided to work with Bhumi. The organisation is very much aligned to our sustainability goals, works with many large companies and offers employees the chance to get involved." 
Scholarships and sponsorships
As in many countries, COVID has had a devastating impact on families throughout India, so Keller will be working with Bhumi to identify children who have lost a breadwinner to the coronavirus or terminal illness over the past two years. This will include asking for nominations from employees, subcontractors and others with links to Keller. The selected children will then receive a scholarship.
Keller will also be sponsoring Bhumi educational sessions at schools for girls and donating IT equipment. It will also be encouraging employees to get involved in the charity's Eco-Champs programme, where children plant trees, learn about recycling and take part in art workshops with an environmental focus.
Making a positive difference
"The chance for employees to have a say in the scholarships and take part in volunteering is the best thing about this partnership," says Subbu. "We want to be a socially conscious company and employees can only see that if they're involved.
Y Hari Krishna, Managing Director, Keller India adds: "Not only is this partnership the right thing to do, but it will also demonstrate that we're an employer that cares. I also think it's great for clients to see that for us it's not just about money – we're also actively contributing to society."
It's early days so far in the partnership, but Subbu hopes that if it's successful, Keller and Bhumi will deepen their relationship and broaden the scope of activities.