Keller successfully executed ground improvement works for an airport parking project in Cochin, Kerala. Vibro stone column were installed to improve the bearing capacity of low permeable soft clayey soil. Efficient methodology was adopted to provide solution for critical project of constructing aircraft parking bays which are subjected to varying load conditions.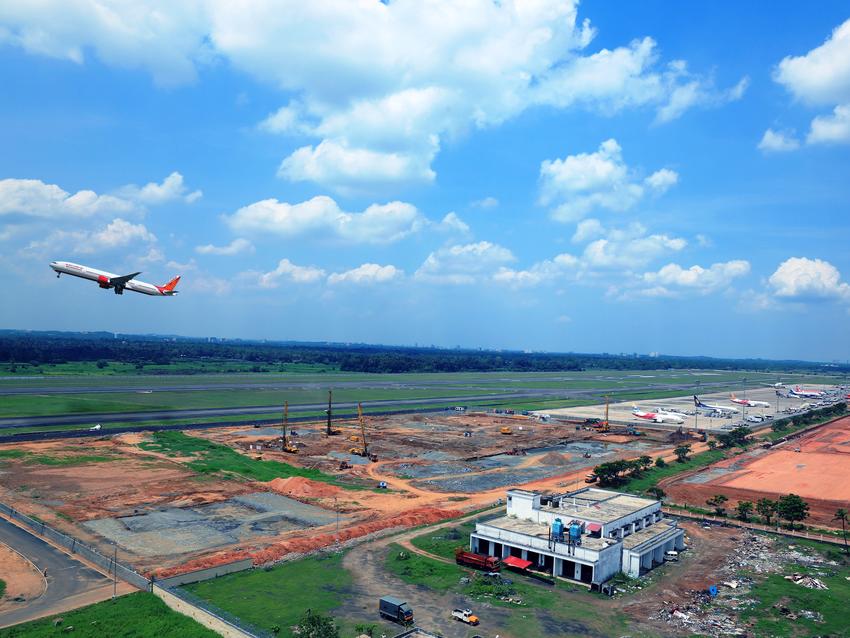 The project
Cochin International Airport Ltd. (CIAL) proposed to expand the aprons adjacent to the existing apron area and associated airfield systems. Keller was commissioned by the main contractor to execute ground improvement works using vibro stone columns to enable construction of new aircraft parking bays.
The challenge
The site had a challenging geology that comprised of highly compressible plastic clay and the apron area of approximately 41,000 m2 was on loose filled up soil deposits. A buried nallah also meant a risk of differential settlement. Working inside an operating airport also required careful planning of all rig movements.
The solution
Considering the geotechnical challenges, we proposed an optimised foundation solution using vibro stone columns. This solution effectively tackled the bearing capacity, settlement problems and also provided effective drainage paths to ensure rapid consolidation. This not only saved costs for the client, it also saved considerable time. The treatment area was extended beyond the foot print area of the apron to provide a confinement effect for the outer rows and to facilitate a smooth transition between treated and untreated soils. Four rigs were used to deliver the project on time.
Project facts
Owner(s)
Cochin International Airport Ltd.
Main contractor(s)
Ekk Infrastructure Pvt. Ltd.