Keller used vibro techniques rather than conventional piles for the foundations at this regasification terminal, with our global engineering expertise helping to satisfy the stringent geotechnical performance requirements for sensitive structures such as the LNG tanks and associated regasification facilities.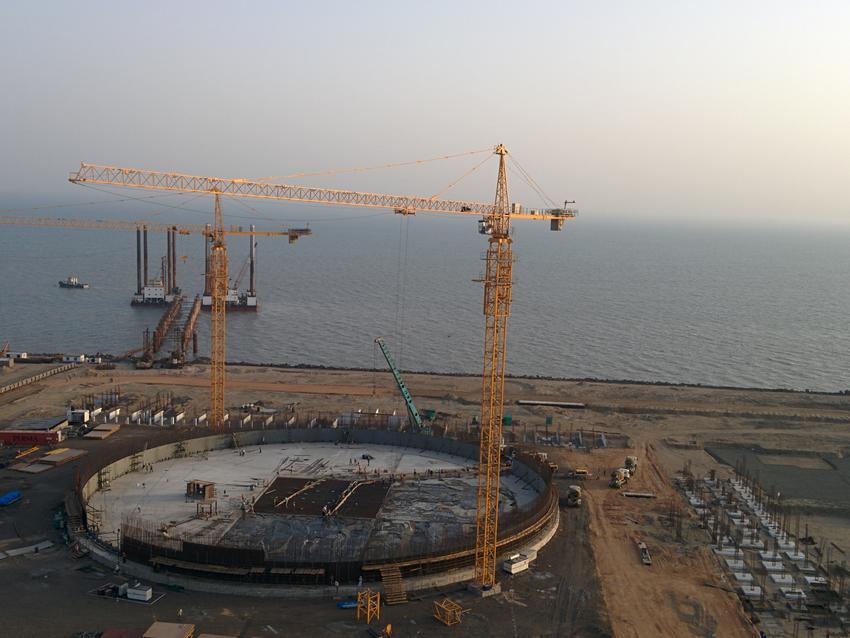 The project
GSPC LNG Limited proposed to set up a 5 million metric tonnes per annum regasification facility and gas evacuation facilities at Mundra, Gujarat. This involved construction of two 160,000 m³ LNG storage tanks (93m in diameter and up to 45m high) and regasification facilities over 40,000 m². The main contractor commissioned Keller for the foundation works.
The challenge
Based on the underlying subsoil conditions and the loading conditions of the proposed structures, the major geotechnical challenges were to mitigate liquefaction of subsoil, keep the post construction settlement within tolerable limits, and enhance the bearing capacity. The overall project schedule also demanded fast delivery of the foundation works.
The solution
We did extensive soil investigation to understand the subsoil profile across the site. Large diameter vibro stone columns were installed as the foundation for the LNG storage tanks, while a mix of vibro compaction and vibro stone columns were used for the re-gasification facilities foundation. The completed foundation works were handed over to the civil contractor progressively, with the first LNG tank handed over after just four months. The performance was validated using post construction soil testing and static load tests. Hydro tests of both LNG tanks have confirmed the design criterion adopted for the project.
Project facts
Owner(s)
Gujarat State Petroleum Corporation
Main contractor(s)
IHI Corporation, Tokyo
Toyo Engineering India Ltd