Keller's innovative vibro compaction solution suited the subsoil conditions on this project, helped provide a cost and time effective solution, and had a lower carbon footprint compared to the other geotechnical solutions. Despite the very low temperatures (around four degrees ) and foggy conditions, the 100,000 square metre ground improvement works were completed in five months schedule.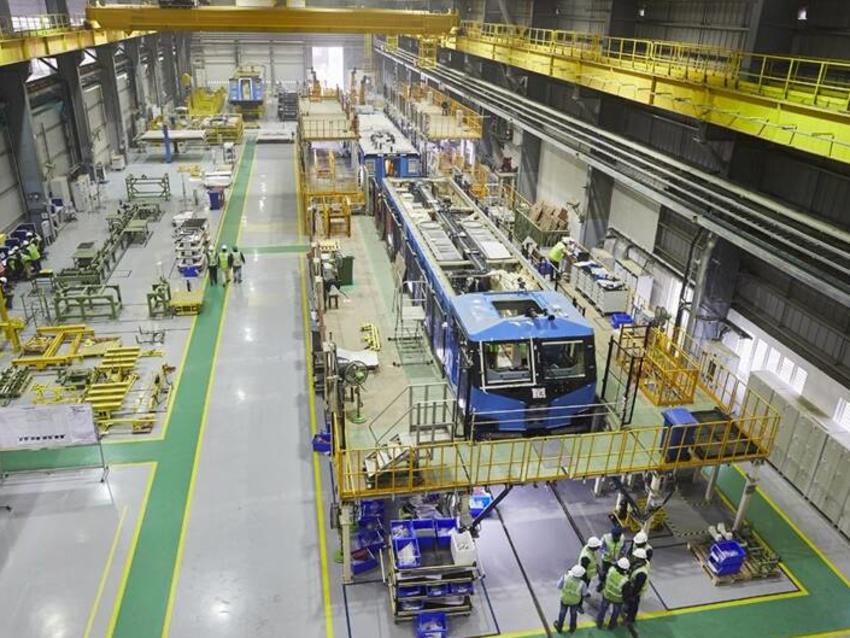 The project
Madhepura Electric Locomotive Private Limited (MELPL), a consortium of Indian Railways and Alstom, was developing an electric locomotive factory at Madhepura, Bihar. The proposed facility involved construction of a factory area and associated residential township. The main contractor awarded Keller the contract to design and execute vibro compaction works to support the foundations of the proposed facility.
The challenge
The soil conditions at the site were predominantly sandy due to alluvial river deposits and he location was in high seismic zone 4. The selection of the right foundation technique to satisfy the liquefaction mitigation criteria and arranging the construction resources to meet the project timescales were the main challenges.
The solution
Taking into account the challenges associated with the project, and the proven local experience in similar soil conditions, Keller designed a vibro compaction solution as an alternative to the conventional technique. This reduced the construction time considerably, and allowed the main contractor to start the civil works within seven days of area handover. Keller's global strength played a vital role enabling mobilisation of the specialised vibrofloats from Germany within a month of the award to meet the project milestones.
Project facts
Owner(s)
Madhepura Electric Locomotive Private Limited
JV between Indian Railways and Alstom
Engineer(s)
Semac Consultants Pvt Ltd