Keller's innovative ground improvement design for this project satisfied the technical performance requirements, the cost budget, and the overall construction time of the port operator. The project was delivered with excellent safety record in an operating port of Maersk's group company.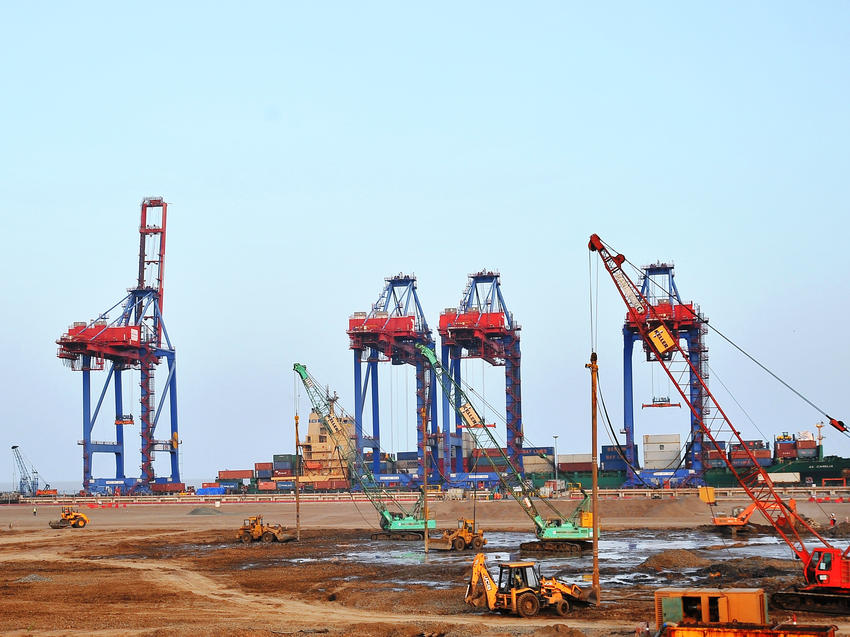 The project
Gujarat Pipavav Port Ltd (GPPL), a group company of A.P. Moller - Maersk was expanding the existing terminal facilities at Pipavav, Gujarat. As a part of expansion, an areas of around 100,000 m² was needed for stacking four to five containers along with RTG beams (for equipment), and around 4km of roadworks. Keller was commissioned by GPPL to design and construct an optimised ground improvement solution.
The challenge
As it was an operational port, and a large area, the main challenge was to design a solution which was optimal in cost, faster in construction and met Maersk's high safety standards. Soil investigation suggested that the soil had low bearing capacity and would also be prone to settlement. 
The solution
Keller designed and executed a 0.9m diameter vibro stone solution below the container yard and rubber tyred gantry (RTG) beams that met the settlement criteria and increased the bearing capacity of the soil. Vibro stone columns and geotextiles were used below the road works prior to filling and compaction works. Plate load tests were done to ascertain the efficiency of the ground improvement works and all stone columns were monitored using automatic data recording systems to ensure adequate depth of treatment and compaction.
Project facts
Main contractor(s)
Keller Ground Engineering India Pvt Ltd