Using local capability and specialised geotechnical knowledge, our vibro stone column solution addressed settlement and stability requirements whilst saving overall project time for the client.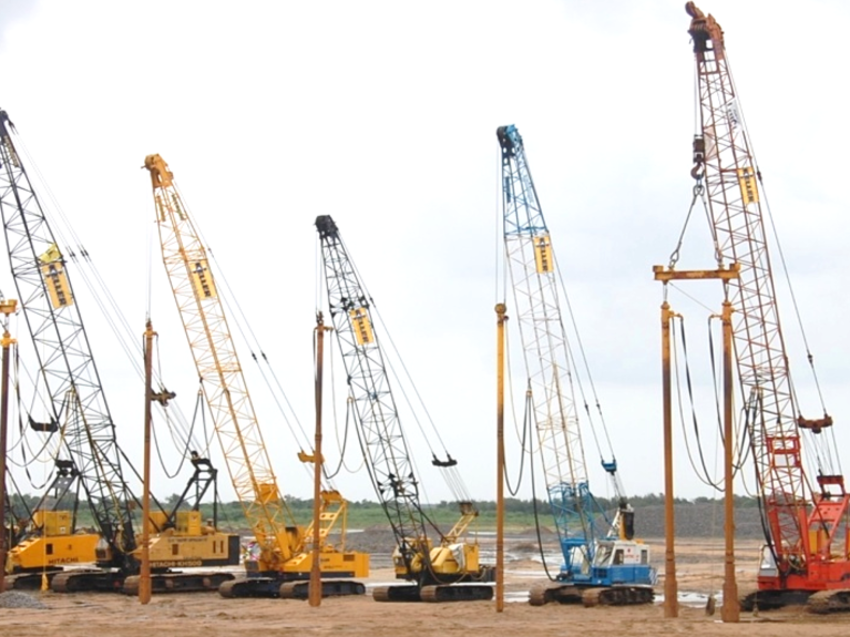 The project
Indian Oil Corporation Ltd proposed to develop a tank farm in their refinery at Paradip, Orissa. This comprised 49 steel storage tanks including crude oil tanks, product storage tanks, demineralised water units and condensate polishing units, with a mixture of fixed and floating roof structures and a maximum internal diameter of 79m and maximum height of 17m. Keller was commissioned by the main contractor to execute ground improvement works using vibro stone columns as the foundation for the storage tanks.
The challenge
In addition to satisfying the geotechnical performance requirements, the challenge was to deliver the entire foundation works of 600,000m in a short time span. This meant mobilising  more than 10 rigs.
The solution
To tackle the performance criteria of edge to edge settlements and to increase the bearing capacity, we designed 0.8m diameter stone columns approximately 10m in length. High intensity Vibrofloats were used to speed up productivity and deliver the project in just six months. Post installation, single and group column load tests were performed to validate the performance requirements.
Project facts
Owner(s)
Indian Oil Corporation Ltd.
Main contractor(s)
Iragavarapu Venkata Reddy Construction Ltd (IVRCL)
Engineer(s)
Foster Wheeler International Ltd and HDO Technologies Ltd