Keller's expertise in performing complex and large foundation works (installing 3,000 bored piles) ensured this project was delivered within a tight time frame of 10 months.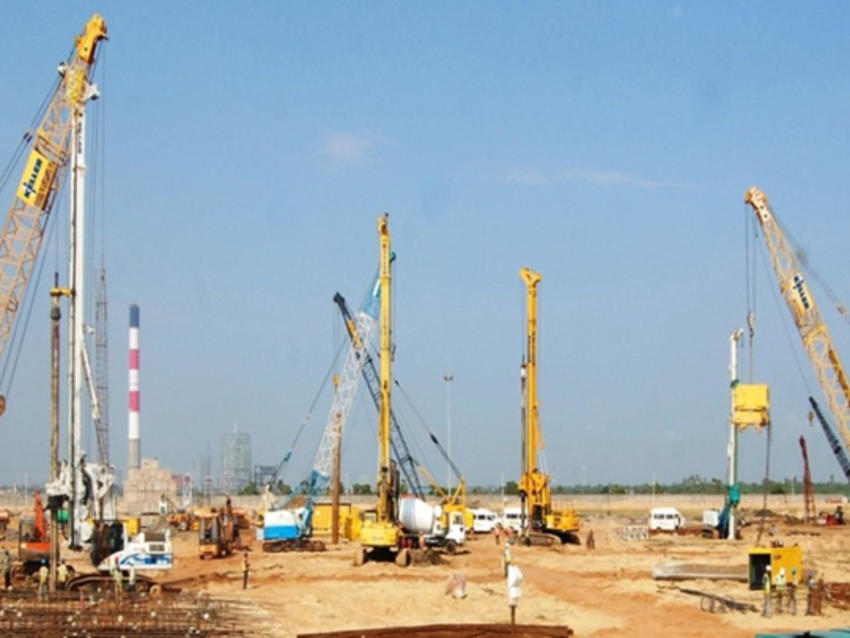 The project
TPCIL was developing 2x660 MW Thermal Power Plant at Krishnapatnam, Andhra Pradesh. This included boilers, chimney, turbo generators, ESP cooling tower, CHP, AHP, etc, all designed to be built on pile foundations. Keller was commissioned by the main contractor to perform these heavy foundation works using bored piles and to perform civil interface works for the plant structures.
The challenge
The geology of site was predominantly silty clay with alternate layers of loose fine sandy soil which is highly collapsible whilst boring piles. This created challenges to the design and construction of the deep pile foundations.
The solution
The overall works involved installing about 3,000 0.76m diameter bored piles. The majority of these were terminated 35m to 40m below the existing ground level (EGL), however for a few structures, piles were as deep as 60m below the EGL. Proper planning and execution helped in maintaining the momentum of the project. And to achieve a continuous supply of 50,000m3 concrete within a tight project schedule, we erected and operated a dedicated onsite batching plant.
In spite the challenging site conditions, we also maintained stringent safety and quality standards.
Project facts
Owner(s)
Thermal Powertech Corporation India Ltd