Micro planning of this project, delivered directly for the principal EPC contractor, allowed us to perform piling and column works simultaneously and deliver all the milestones within just six months, despite the heavy rainfall during peak operations.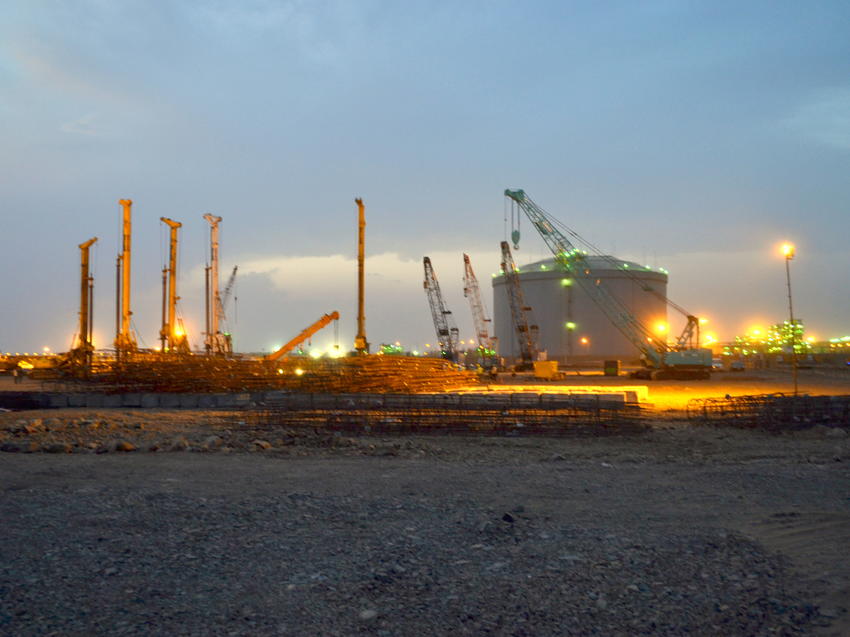 The project
Petronet LNG Ltd, India's largest LNG import company, was expanding its Dahej plant (on the west coast of India) from 10 million metric tonnes per annum (MMTPA) to 15MMTPA. This required construction of two 90m diameter LNG storage tanks and the associated regasification facilities. Keller was commissioned by the main contractor to execute foundation works using bored cast in-situ piles for both the LNG tanks.
The challenge
The main challenge was to deliver 16 contractual milestones in a scheduled period of time whilst simultaneously installing the piles and columns. Procuring the raw materials for the peak of concrete batching during the rainy seasons was also a challenge.
The solution
To address the project challenges,1,272 piles were installed using seven piling rigs, 10 cranes and two batching plants. This allowed scheduled maintenance without disturbing target productivity. All 16 milestones were met using 700,000 safe man hours to deliver the project successfully.
Project facts
Engineer(s)
Engineers India Ltd (EIL)