Keller's ability to install a range of ground engineering techniques helped provide optimal foundation solution for this project, saving project time and cost. Despite the remoteness of the site and associated challenges, Keller delivered the project on time and to budget.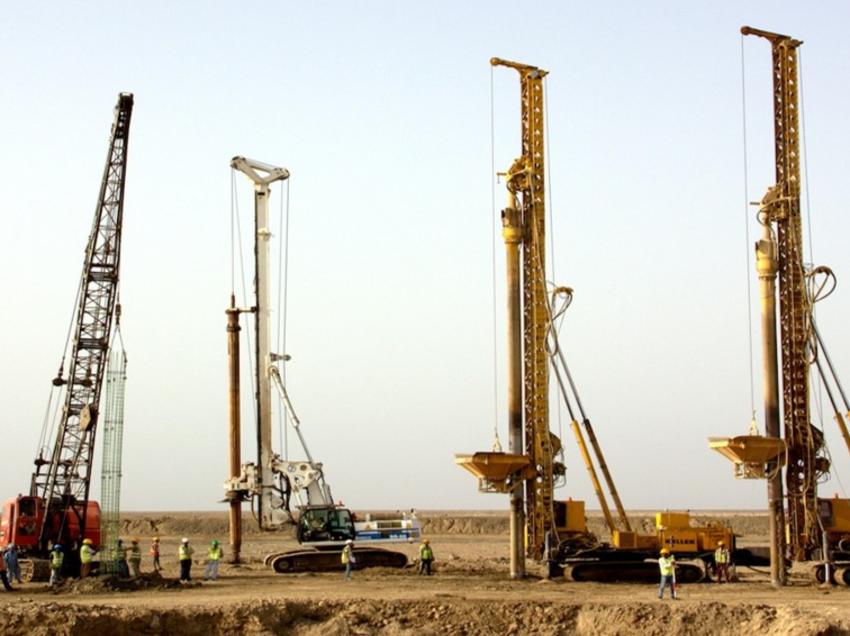 The project
ACPIL was constructing a marine chemical plant, at Hajipir in the Greater Runn of Kutch at Gujarat, to manufacture sulphate of potash and bromine consisting of a SOP plant, bromine plant, storage tanks, chillers, cogen plant, warehousing and other ancillary structures. Keller was commissioned by ACIPL to provide the optimal foundation solutions.
The challenge
The major challenge was the remoteness of the project in Runn of Kutch and control of entry by the Border Security Forces (BSF). Around 150 people were required to deliver the project on time and the nearest town was a two hour drive away. The sub soil conditions were also weak due to the site's proximity to the coast.
The solution
Keller proposed a cost efficient foundations system using vibro stone columns to support the light to medium loaded structures and bored piles to support sensitive structures with high load intensities. The entire eco system needed for the project success such as township, concrete batching and recreation facilities were developed within the project premises. In total, we treated more than 120,000 m² using vibro stone columns and installed 1,616 bored piles (0.75m in diameter). A comprehensive field quality plan was developed with help of engineers to monitor the quality of the work.
Project facts
Owner(s)
Archean Chemical Industries Pvt Ltd
Engineer(s)
Hindustan Dorr-Oliver Ltd